Nan Rothwell's studio is in Nelson County, Virginia, quite near where I live. For the past several months I have been enjoying being in one of her pottery classes. This weekend and next she is holding her annual exhibition/sale, and I thought I'd show a couple of photos.
The first two photos are of the table in which she displays some of her students' work. Four of these pieces are mine, which is why we're seeing these photos first! 🙂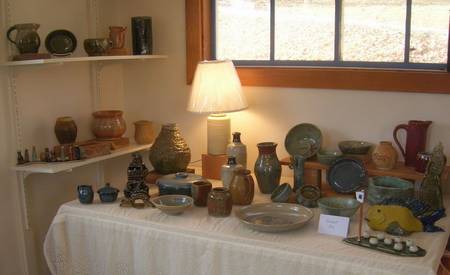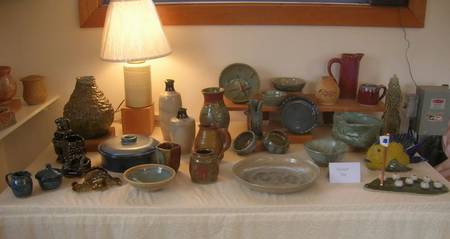 Fun to be associating with others playing with mud, and neat to be learning from someone who has been doing it for 30 years and more.
Photos of Nan's exhibition:
Lamps? You want lamps? Lamps we got: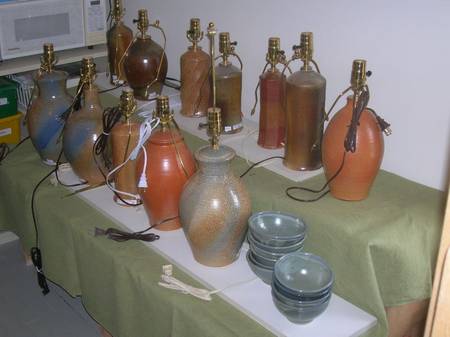 But there's so much more than lamps!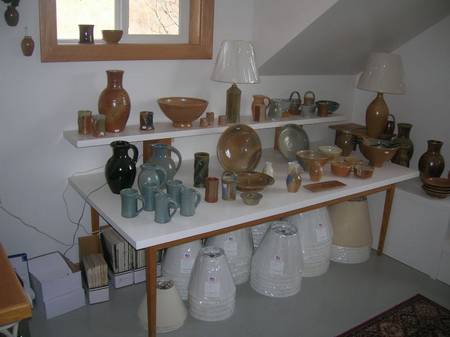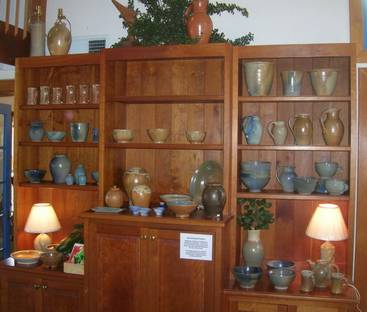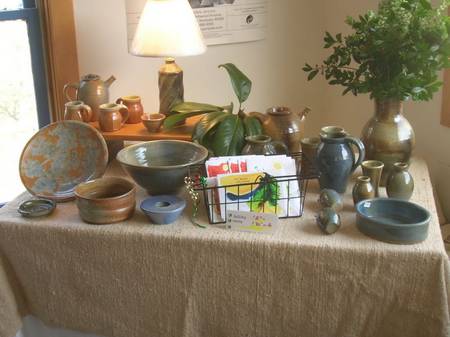 Et cetera, including — refreshments