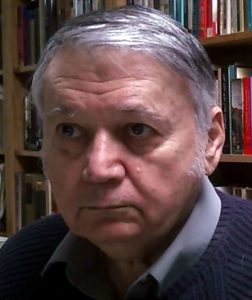 [My continued gratitude to my good friend Rich Spees for making this page — and the entire blog — possible .  He and I have been friends ever since meeting at a program at The Monroe Institute in 1995. Scroll down for various interviews. They proceed from most recent back.]
Not an interview, but a 2,000 word essay by me for The Echo World, giving in a nutshell a way to overcome the obstacles that prevent some people from experiencing conscious access to guidance:
http://www.theechoworld.com/Magazine/magazine.html
An interview with Michael Langevin in December, 2017, outside on a cold day!
Awakening from the 3D World – with Frank DeMarco
An interview with Aron O'Dowd, in Ireland, this Spring:
A two-minute commercial for the weekend program at The Monroe Institute that Bob Holbrook and I will conduct in August, 2017.
February 2017 interview.  (I love the expression on Michael's face in this visual!)
January 2017 — first filmed interview, 12 minutes.
Dealing with fear in a fear-filled world.  An interview with Michael Peter Langevin
December 2016
Post-election perspectives –
Talking to the Dead — October 2016
Trusting Guidance, January, 2016
Spirituality and Politics
Coast-to-Coast AM April 4, 2016
http://www.coasttocoastam.com/show/2016/04/03
To replay the show, you have to go to the site, and on the right-hand side of the page choose how you wish to listen to it.
Interview by Patty Ray Avalon in March, 2014, for her talk to TMI Professional Division
Dimensions: What is the Nature of Reality?
Good and Evil as perceived from the other side
X-Zone interview, early 2016