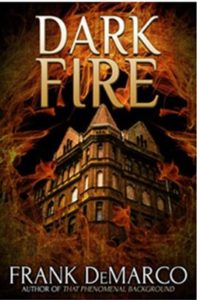 Just tonight I learn that Crossroad Press has put out my third Chiari novel, Dark Fire. I have been working on variants of this novel literally since first completing Messenger, which I wrote in 1979. Can't tell you how many times I gave up on it. Finally it came together.  
George Chiari's story was told in Messenger. His brother Angelo's turn came in Babe in the Woods, (now retitled The Phenomenal Background and also available as an e-book from Crossroad Press). In Dark Fire, they work together, to try to save the C.T. Merriman Institute.
If you buy it and like it, please put up a review. Thanks.
This is the description that appears on Amazon.