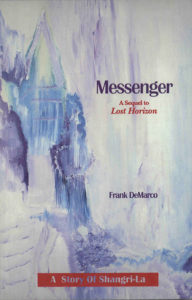 Chapter Twelve.
Adjustment
Finally he was ready to talk.
I had brought him outside and showed him the trail and offered to walk with him if he wanted. He had set out, as I'd expected, alone, without a word. I had settled onto one of the stone benches on the patio—which Mr. Barnard always called a veranda—and, after a few minutes, had taken a cigar from my pocket and lit it with a sparker, feeling a little like Mr. Barnard myself.
I had told myself, while I sat there waiting, that we had told Corbin for his own good, that waiting would have meant deceit, that ultimately this was kinder. I had told myself that this was Mr. Conway's decision and that Mr. Conway didn't commonly make mistakes. I had told myself that Corbin seemed to be a bright kid and would undoubtedly have figured out the situation soon enough.