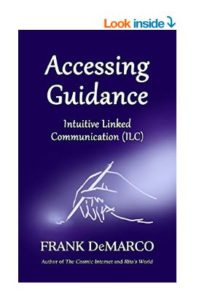 Ruth Shilling, who I think should be nicknamed Whirlwind Ruth, saw my 2,000-word article in The Echo World on accessing guidance through Intuitive Linked Communication (ILC) and promptly did the work to format it as a pamphlet, through All One World Books. She is going to have it printed as well, but the e-book is available as of now, for $0.99.
https://www.amazon.com/dp/B07JYSSGQB
She's amazing! You heard it here first.
Frank