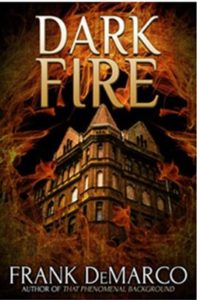 Not talking to the guys this morning. I need to write some promotional material for my upcoming series of lecture/workshops. Besides, I was up late, reading my latest novel, Dark Fire, on Kindle, a new experience for me. Enjoying it! I really like this author.
🙂
For some reason, it appears in the Amazon only when i type in "Dark Fire Frank DeMarco" in the search box. (There are other books titled Dark Fire. Why mine does not appear among them is one of those computerized mysteries.)
I must say, for $5, a bargain!