Ten years!
Hard to believe, but today makes ten years since Rita Warren made her transition from the 3D to the All-D world, 3-19-2008
This week I am at The Monroe Institute, attending its week-long Professional Division meeting. Given how large a part TMI played in Rita's later life, naturally she is in my thoughts.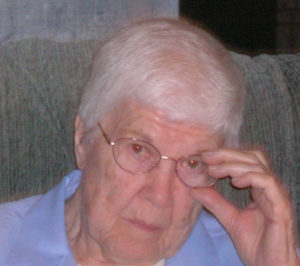 Even when I took this shot of Rita on her motorized wheelchair, on what turned out to be her final trip outdoors in that manner, I thought, "Someday this picture is going to be very symbolic. And so it has proved to be.