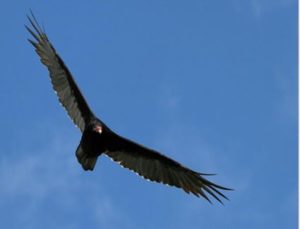 Recently at The Monroe Institute, there was a sighting that was both common and extremely rare.
Common, because turkey vultures, or buzzards as some people call them, can be seen all the time, doing their lazy figure-eights in the sky, looking for carrion.
Rare, because these birds are rarely seen at very close range, and rare in that the sighting, given the context, seemed to mean something.
https://www.monroeinstitute.org/blog/totem-animal-lands-tmi