With my old dear friend (and Hampton Roads author) Dana Redfield in the Utah desert, a good long time ago. Just came across this.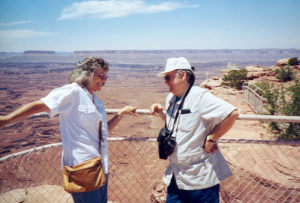 If you aren't familiar with Dana's work, she wrote three great novels — Ezekiel's Chariot, Lucy Blue and the Daughters of Light, and Jonah — and two non-fiction books about her own abduction experiences, Summoned and The ET-Human Link. Dana's novels are particularly delightful, being teaching tools without preaching. And her humor! So funny!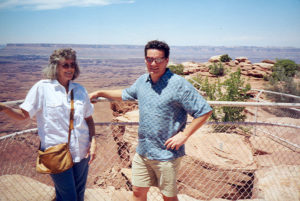 Dana with our mutual friend Stephen Iordanos, owner of Quanta, a Canadian distributing company,  Stephen and I drove to see Dana after attending an INATS trade show in Denver. Can't remember what year this was.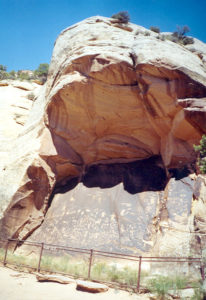 And this is Newspaper Rock, which I swear is a portal into other dimensions.