As you may have noticed, Michael Langevin and Sofia Axelsson have been interviewing me about Rita's World and associated subjects, and we have put the resulting recordings on YouTube. Last week, we moved into new territory, as Sofia filmed Michael interviewing me. She just sent me some stills, and i like them well enough to share a couple. If nothing else, you'll get to see what Michael and I look like at this stage in our checkered careers.
A pleasant looking guy. Ah, but looks can be deceptive!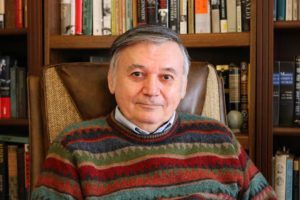 I'd give something to know what Michael just said here.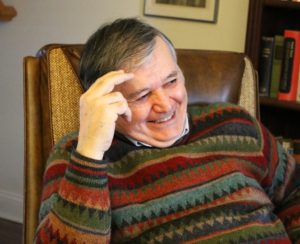 Having a good time together.