A few more things I have painted over the years. For some of them, all i have is a digital print.
Not a very good representation, I'm afraid.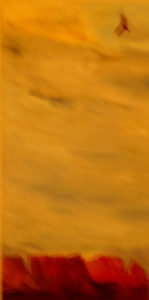 Inspired by traveling through New Mexico toward sunset.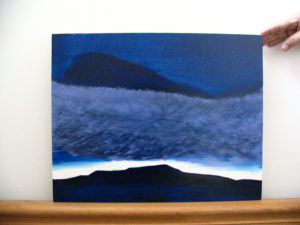 One of my favorites, a river rushing through rock to drop into a chasm.