Haven't thought of this one in a long time. Probably I gave it away to someone.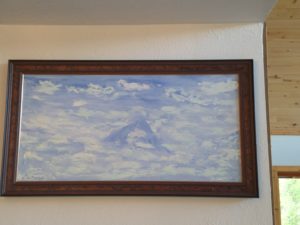 I rarely do realistic work, but this time I wanted to.  I had set up the table and glasses and tray and drapery and all, and while i was working, one of our cats decided to put herself into the scene, so I said sure.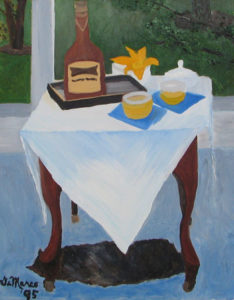 One of my first paintings, which still hangs in my house.