(All right, so I'm beating the Clint Eastwood theme to death. So sue me.)
I am picking these paintings more or less at random. No cosmic significance, and no implication that these are my all-time favorites, just that they happened to catch my eye at this time.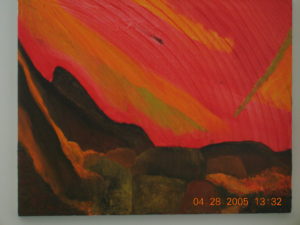 "Sea and sky," I call this one. Don't ask what the structures in the foreground are. I wouldn't know.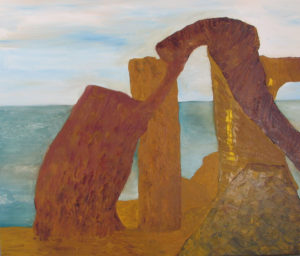 Sometimes I start out trying to paint something resembling something, but not usually. Usually, I find out what the colors and shapes want to do, and sometimes I like the result.