in our 2001-2002 sessions, Rita Warren's questions and the answers from the guys upstairs (brought through by me in an altered state) gave us a new way of seeing our selves and the world. It took a few years to get the transcripts edited, but in 2008 came The Sphere and the Hologram.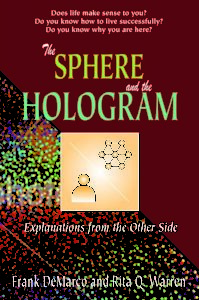 Rita died in 2008, but in December, 2014, she came to me in a dream and said it was time to get back to working together. The questions she had had in 3D life, she now proposed to answer, now that she was living in the non-3D. That series of sessions went on for six months.  Transcripts of the first three months, December 2014 through February, 2015, were published last fall as Rita's World.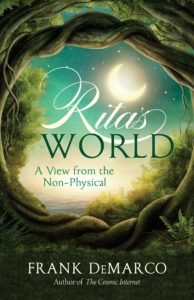 This month, the transcripts of the following three months are being published as Rita's World, Vol. II.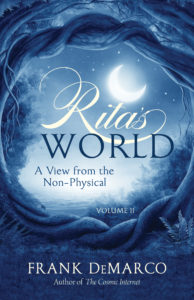 Nor is this the end, but it's a heck of a beginning.