April 3, 2014, is the 99th birthday of my old friend Ed Carter — J. Edwin Carter — author of Living is Forever and then an investor in Hampton Roads. Ed was a long-time friend of Bob Monroe, and whetted my interest in doing a Gateway even more than it was already. In 1995, Ed paid for me to do the Lifeline program with him because, he said, he thought we'd both get a lot out of it if we did it together. Typically generous of him. And, indeed, we did both get a lot out of it.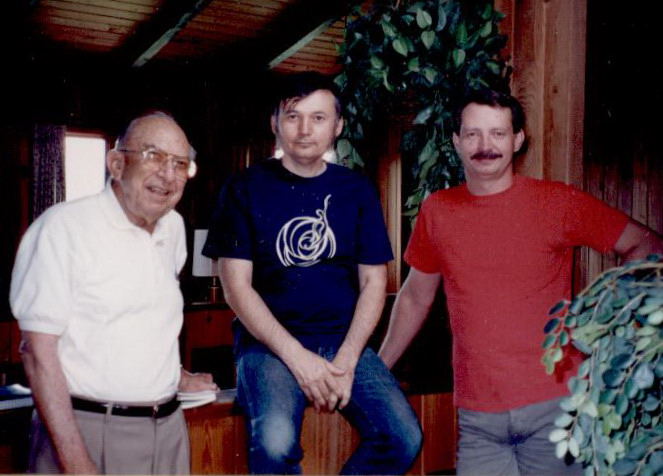 Here is a picture of a rather younger Frank DeMarco  with his friends Ed Carter and Richard Spees, taken by our dear friend Joyce Johnson-Jones during Lifeline, July 1995.
Ed moved on in December, 1996. Rich and I have remained friends for going on 20 years now.